Welcome Home
Join us for EpiEnergetics Experiences, Educational Opportunities, Events, Mentoring, and Care.
Choose Your Own EpiEnergetics Adventure
ENERGY IS THE BASIS OF WHAT WE THINK, FEEL, AND MANIFEST.
Through knowing your energetic nature and applying skills of EpiEnergetics, you can tap into resources formerly unavailable to you. With more energy available, even with circumstances and relationships unchanged, what has been bound can be liberated and that which is already unbound is more readily available to us. You want a more real experience than the ordinary and can, at an extraordinary level, experience the energies that shape your experience of reality. On some level you have always known this was possible. Now it can be your reality…a reality that impacts us all. Our experiential learning opportunities are designed to pull the curtain back — revealing the next level for what is possible for you and humanity. What massive impacts will your newly-heightened energy make in the world?
12 STAGES IN 12 WEEKS
THE LATEST EVOLUTION FOR TODAY'S TIMES
BEYOND ANYTHING EVER PRESENTED BEFORE!
Donny will personally guide you through very real, relevant and practical experiential exercises and strategies designed for immediate impact in your life now and in the future.
Presented to specifically transform four domains of your life – Healing, Relationship, Business/Finance and Impact Upon The Awakening Of Humanity.
Optimize The Way You Experience Life…

EXPERIENCE MORE  –  LIVE MORE  –  BE MORE  –  IMPACT MORE
THE GATE
THE ENERGIES OF YOUR BODY AND THE FIELD UNITE TO CREATE YOUR NEW LIFE AT THIS EXTRAORDINARY CELEBRATION!
At this hallmark EpiEnergetics community gathering you will develop, experience, and explore your unique spinal wave that awakens, enlivens, and heals. Non-authentic nervous system and spinal patterns are replaced by your authentic healing signature. Experience the 12 Stages of Healing coupled with extraordinary awakening. Formerly exclusively available to those actively in NetworkSpinal Care, this experience is now also available for seekers wanting to discover the sheer magic of the body's wisdom and life's unfolding! This weekend is a MUST for seekers to know, understand, and optimize their bodies and the organizing energies that fuel us all. More than seventy thousand participants from six continents have come through The Gate. See you on the other side!
The pulsating community field at the Gate will link your spine, body, mind, and spirit to our rapidly evolving humanity!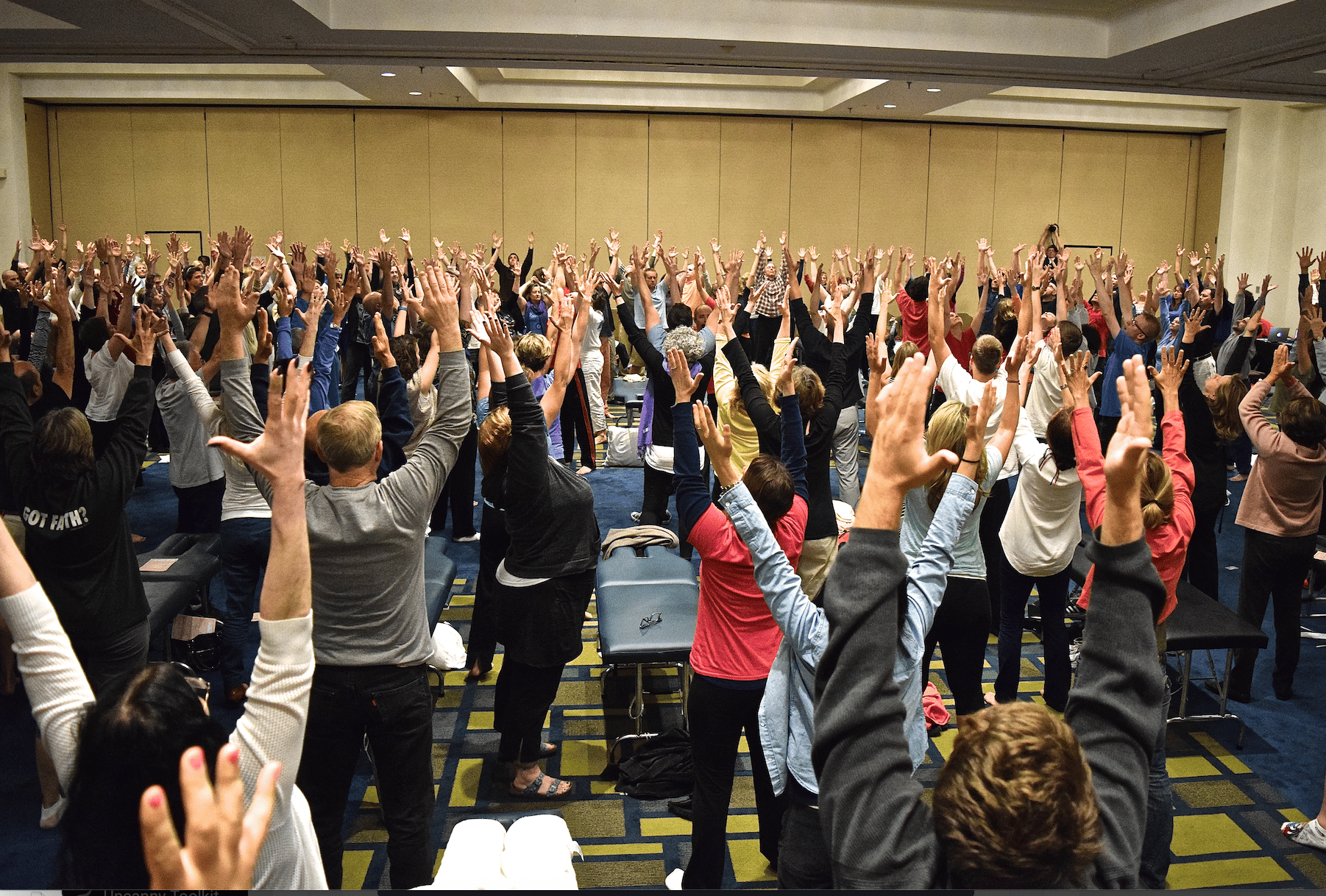 NetworkSpinal Learning Experiences for Chiropractors and Chiropractic Students
Join World-Class Mentors and Community
Discover Care
Experience and Practicum
In the Season of Discover the individual has learned to move away from painful experiences using conditioned defense strategies that block further growth and healing. The Season of Discover of NetworkSpinal Care is explored with the objective to enhance greater spinal and somatic awareness while establishing new levels of spinal and neural integrity and self regulation of vertebral subluxations.
Transform Care
Experience and Practicum
Transform Care advances the self-organizing capacity of the Central Nervous System. Through the self-regulation of spinal sensory motor distortions, specific vertebral oscillation and development of the unique Network "reorganizational" healing wave, a stress busting response and greater personal healing empowerment evolves.
Awaken Care  Experience and Practicum
Awaken Care takes those you serve beyond the concept of wellness. By accessing the transpersonal or spiritual aspect of healing through advancing an additional spinal oscillator in the thoracic spine and heart a new property of the human nervous system evolves. Experience what beingness and coherence mean through a variety of lenses, and their impact upon clinical applications and outcomes!
In this year-long Intensive, Donny Epstein articulates the depth of wisdom, extraordinary academic understanding and his skills in caring for people that are beyond anything you thought possible – with results that have never before been so profound, rapid or sustainable.